Explore Sri Lanka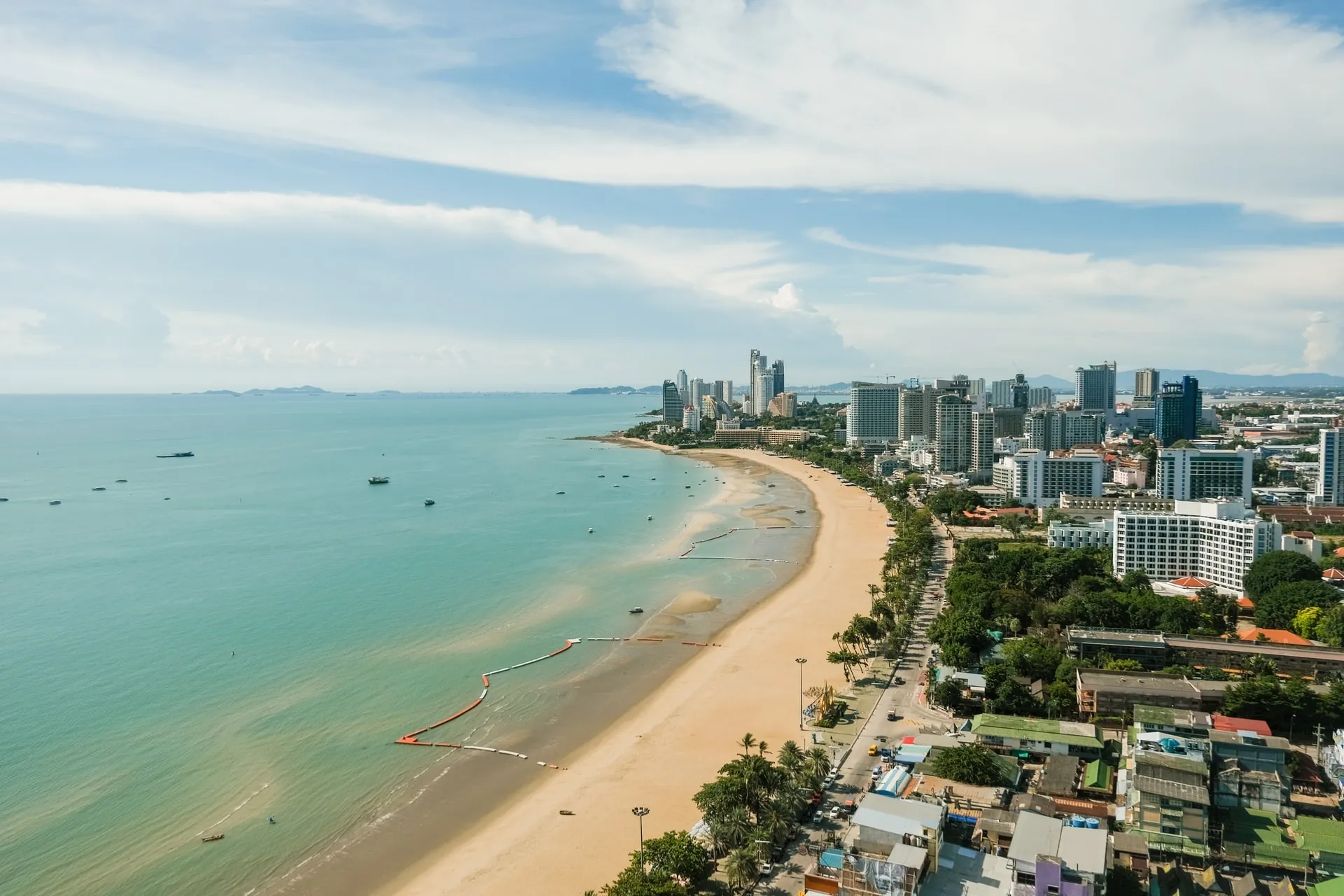 What are the best places to visit in Sri Lanka?
1. Galle Dutch Fort, Galle- Located in Sri Lanka's southern province, it is the ideal little romantic place to visit with your significant other. The charming streets are packed with cozy cafés, astonishing heritage hotels, and many day trails for couples.
2. Sigiriya- It is also known as the Lion's Rock where you can take a stroll and enjoy the view of breathtaking water fountains, gardens, and canals. The place also lets you experience the best sunrise and sunset experience after a climb.
3. Nuwara Eliya- Popularly known as "Mini England" by the natives, Nuwara Eliya boasts chilly weather and spectacular views of majestic waterfalls, lush green mountains, and dewy tea-states. It is a perfect destination for couples seeking to spend quality time.
4. Mirissa Beach- It offers a picturesque view of the stunning sunrise and sunset. You can also take part in snorkeling at this beach or witness dolphins while enjoying a chilled beverage or scrumptious snacks.
What are the famous places to visit in Sri Lanka at night?
1. Dambulla Cave Temple- It is the most popular and largest temple, with its statues and paintings that goes back to the 12th Century AD. The temple is constructed on a black rocky mountain and boasts Buddha statues in different positions and sizes.
2. Arugam Bay- This place is a heaven for thrill-seekers as it offers various water sports like windsurfing, speed boating, etc. Arugam Bay has many sloping coconut trees with scenic beauty like a spectacular sky under which you can just relax.
3. Temple of Tooth at Kandy- Kandy is the country's second-largest city and the last ancient capital of the Kingdom. This temple in Kandy is famous due to its vast history and definitely worth a visit with a cozy setup and fascinating artifacts.
4. Trincomalee- Trincomalee offers many water sports, temples, and beaches. There is also a war cemetery amidst lush gardens which makes it one of Sri Lanka's best places to visit.
Which are the best places to stay in Sri Lanka?
1. Villa Raha, Colombo- A chic hideaway with lavishly furnished rooms in a suburban district of Colombo, it offers a splendid all-day brunch menu along with accommodating hosts and a central heat-beating pool making it one of the places to visit in Sri Lanka.
2. The Fort Printers, Galle Fort- This bijou hotel invites some high-profile visitors, eccentric from the outside. With its double-height ceilings and sleek chic theme, the conventional exterior is given an ultra-beautiful look. Lunch and dinner are personalized to suit your taste.
3. Victoria Golf & Country Resort, Kandy- Victoria Golf & Country Resort, Kandy- Only a little further outside of Kandy, this Resort boasts a luxuriant setting. 10 chalets, 2 cottages, and 1 villa are on offer at this property. Decorated with significant views in a stylish, unflashy fashion, it also provides open car rental and BBQ services.
4. Mangrove Beach Cabanas, Tangalle- This affable tiny collection of wooden cottages has been hosting visitors for years in a plain yet elegant way. Appropriate for budget travelers or couples who are looking out for some relaxation. There is a famous bar where guests gather and a beach restaurant that serves delicious Sri Lankan dishes.
Is Sri Lanka safe?
Sri Lanka is known to be pretty safe for travelers. Muggings are very rare and the homicide rates are as low as 2.3%. Crimes against tourists are fairly uncommon, so much so that most of the Sri Lanka tourist places are safe for even solo travelers.
What is the best time to visit Sri Lanka?
The best time to visit the western and southern coasts and the Cultural Triangle is usually between December and April, whereas the weather is at its finest on the east coast from May to October.